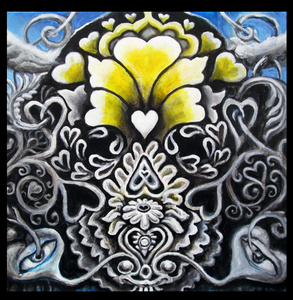 Skull #6 Original Painting
Regular price
$350.00
Sale price
$750.00
Part of our super art sale! 
Original acrylic painting
#6 from Randal's 2010 "Skulls" series
18 x 18 inches  - $350
Includes free US shipping 
One of a kind! 
"These mortality contemplations were painted over the course of 5 weeks, many at music festivals, and were all modeled from the first skull template."