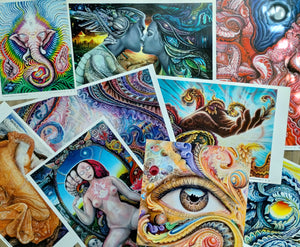 Bargain Bin Poster Pack
Regular price
$20.00
Sale price
$60.00
Special bargain bin poster pack!  

4 for $20! 

Includes 4(+) random paper prints from studio inventory.  

These colorful prints are left over from old print runs - may have minor inconsistencies (such as bent corners, etc.) but are otherwise perfectly fit for display!  

These are perfect for collage! Or any other use your little creative mind can come up with. :)  

Free US shipping and free stickers included, as always. 

Thank you for looking!  




---
You may also like